Lincoln Northeast High School
Class Of 1961
NE Junior High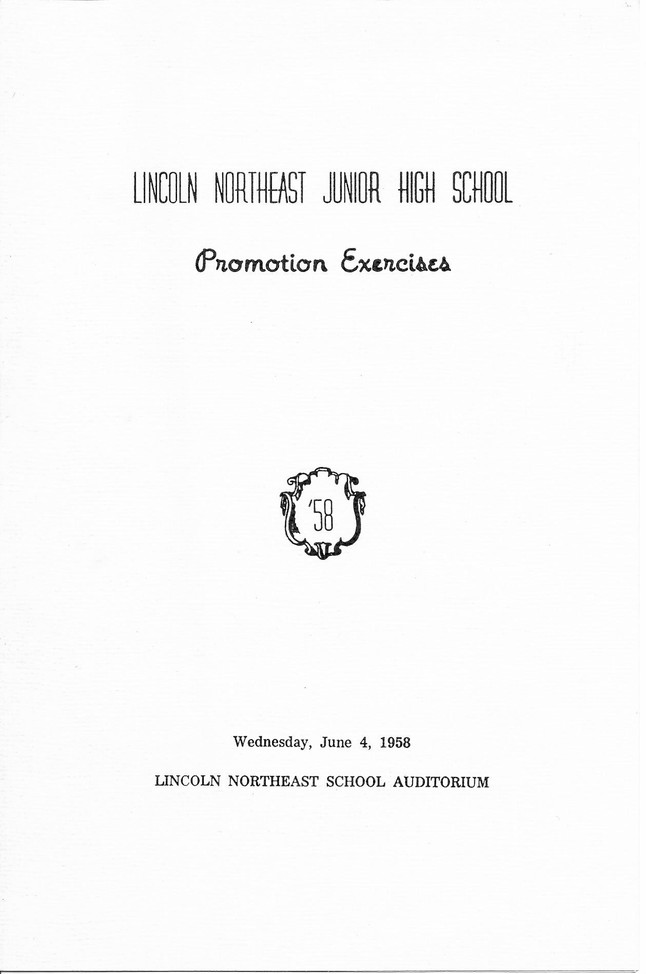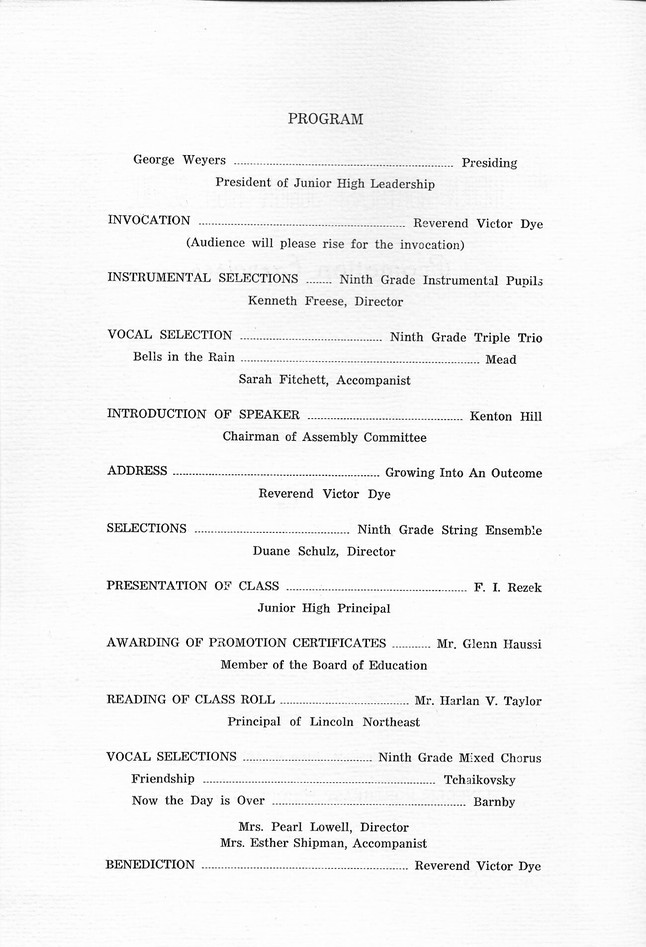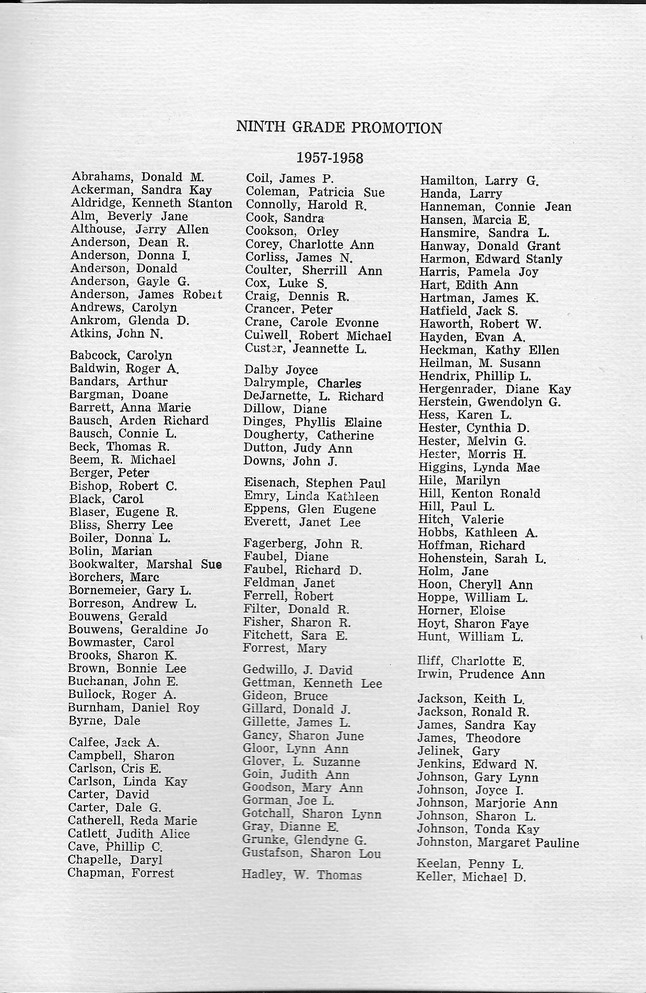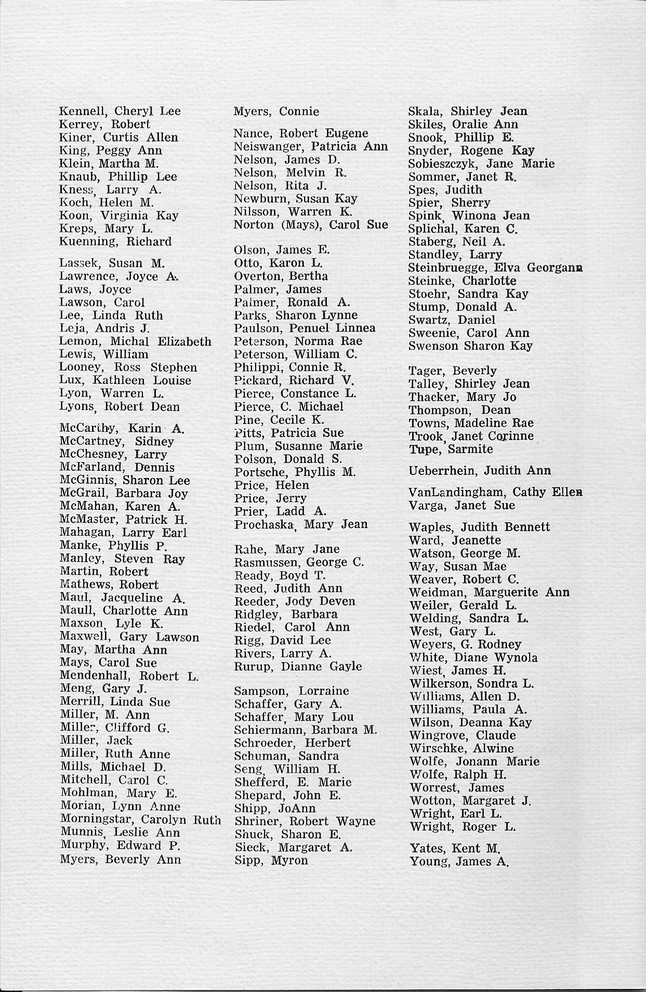 Some personal hand out 9th grade graduation pictures saved by Karen Splichal(Allsman).
Front first and then the back of each group.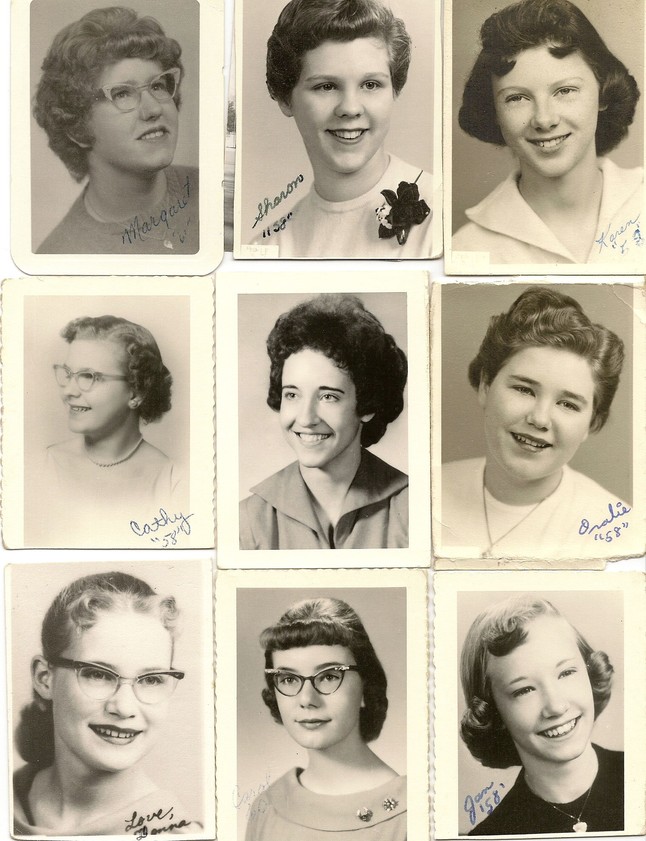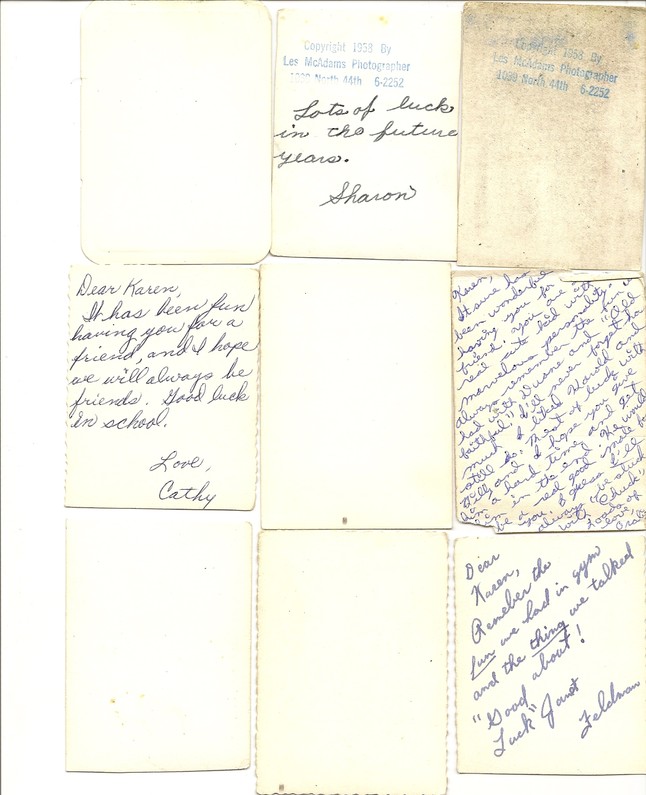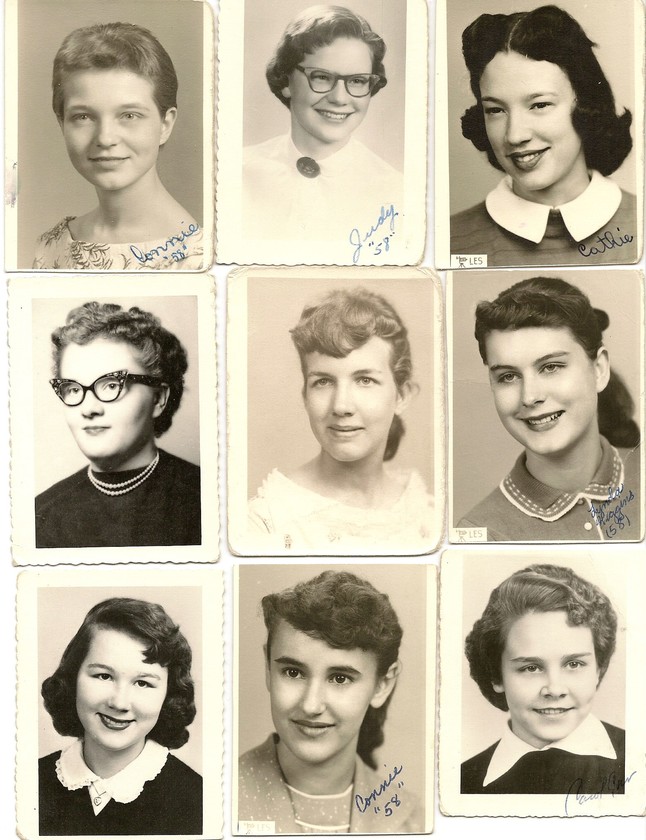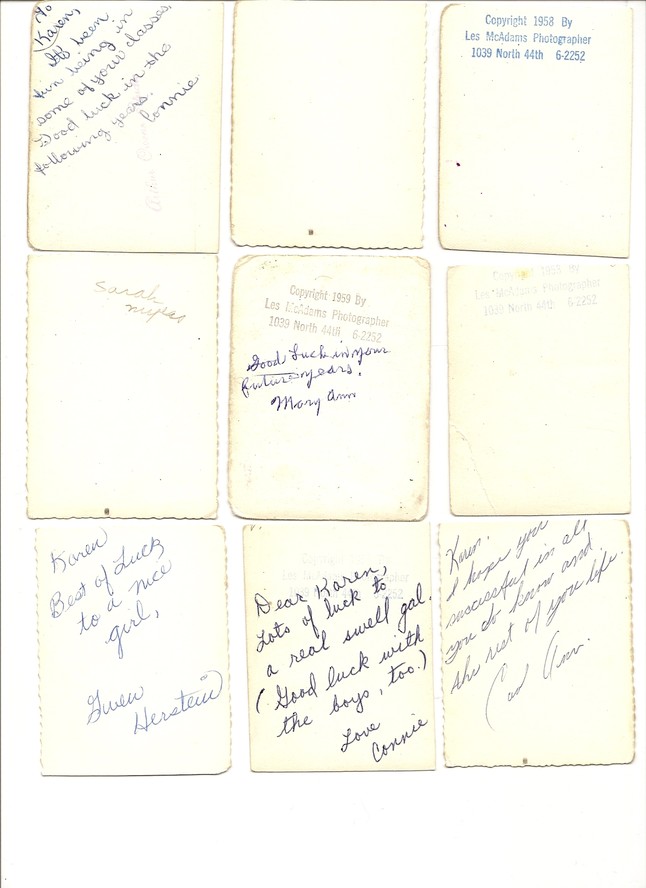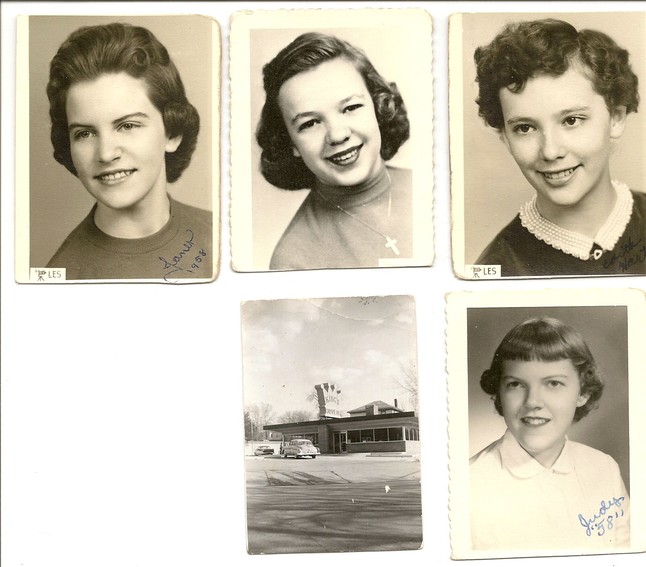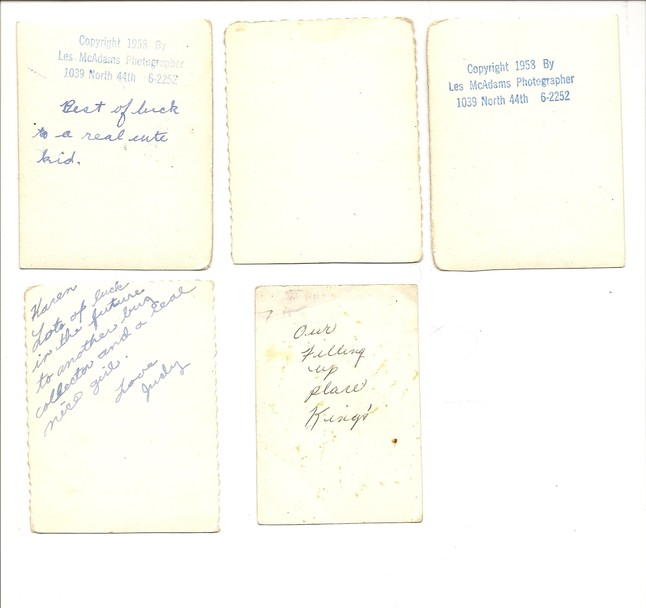 ---
More 9th grade pictures from Sue Hoppe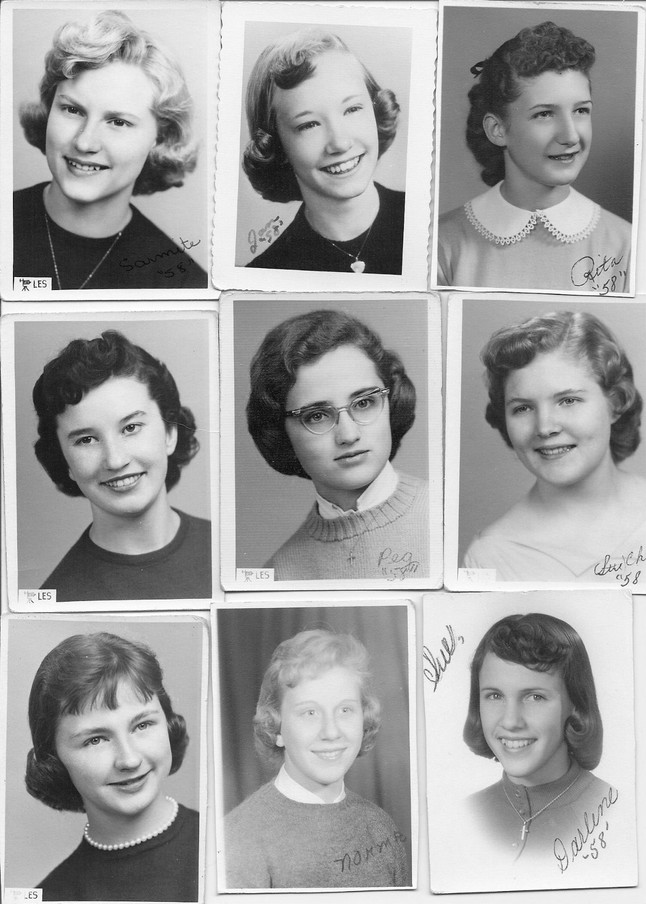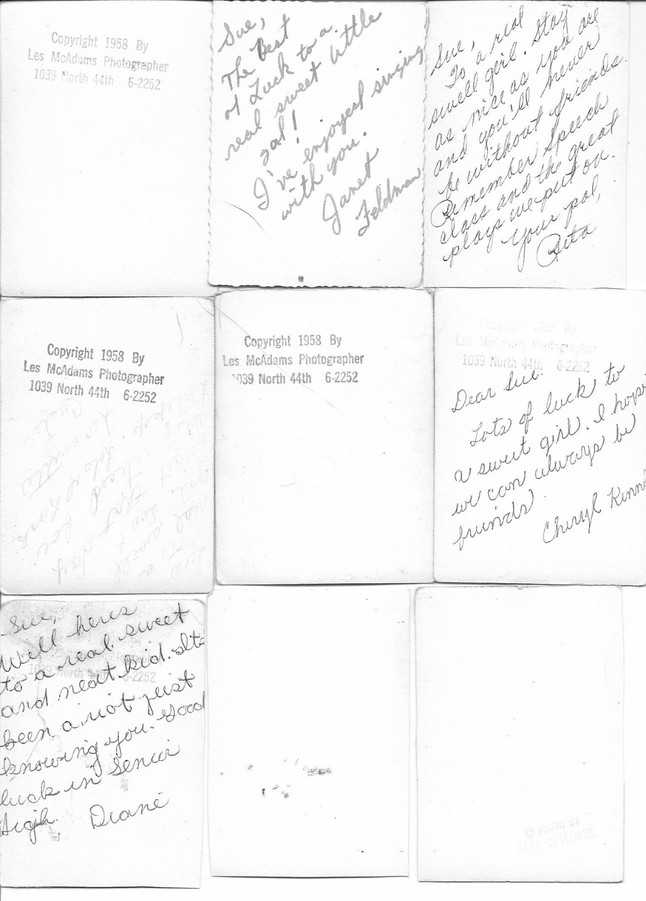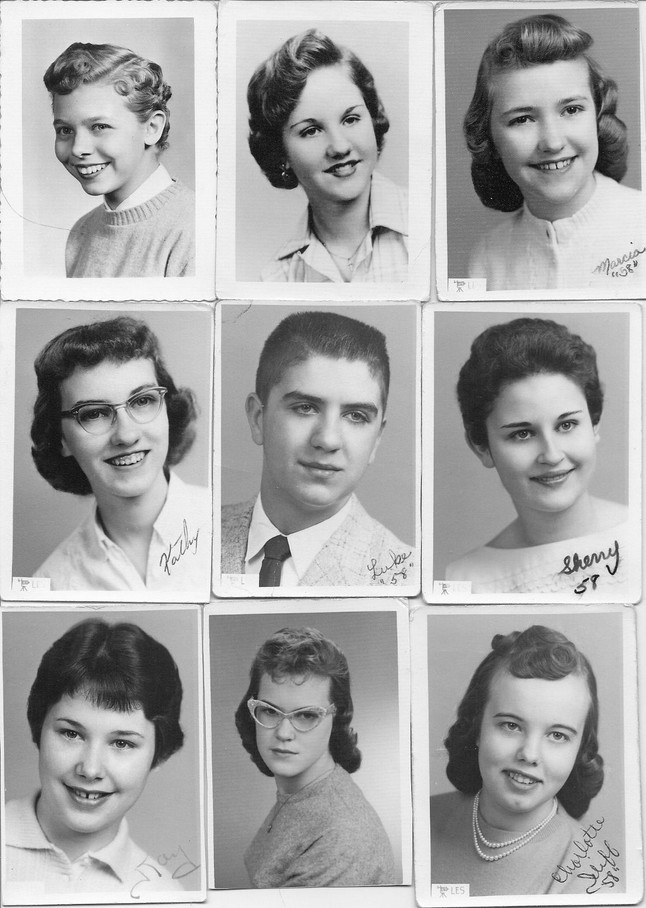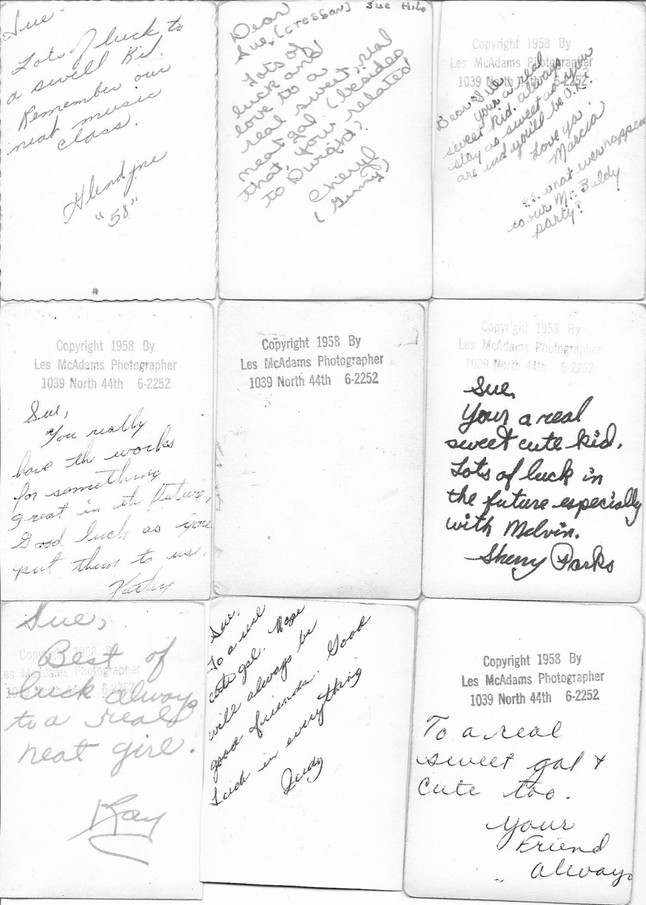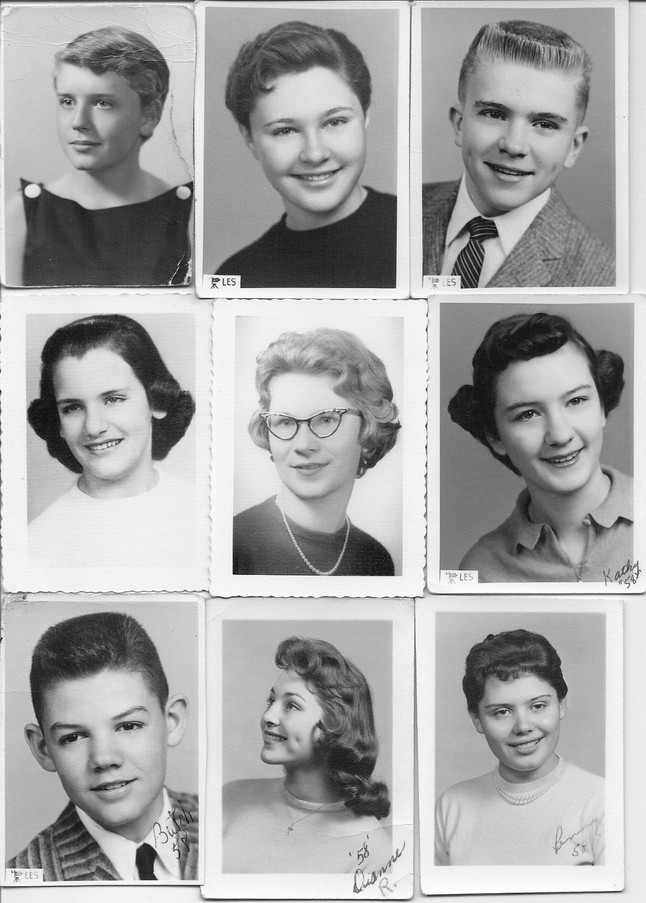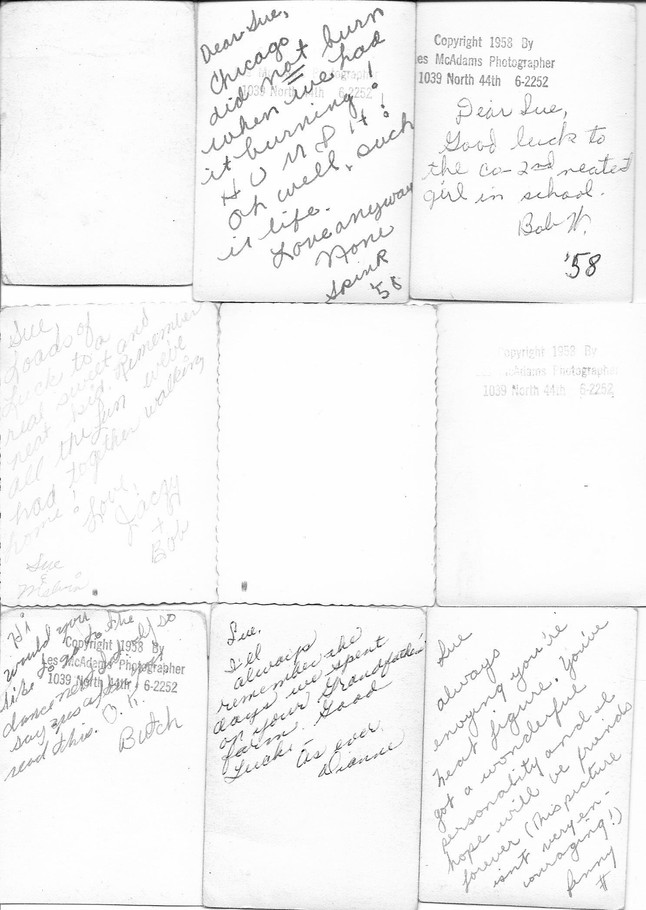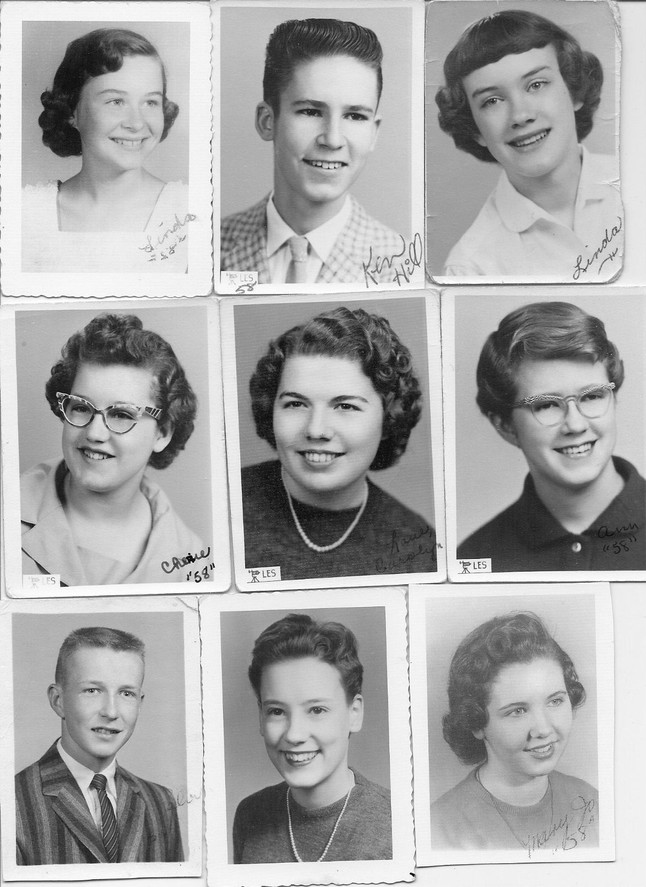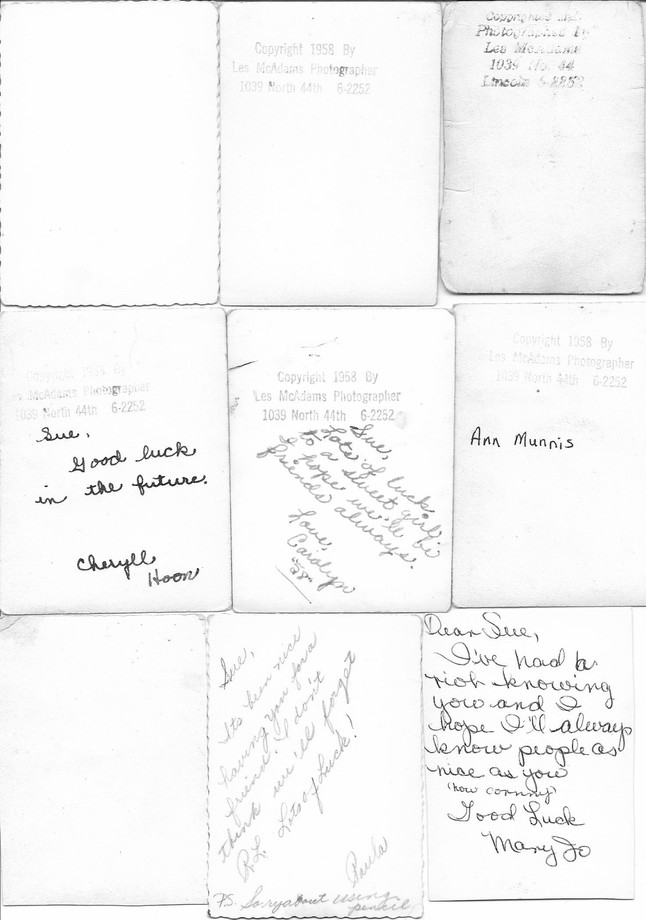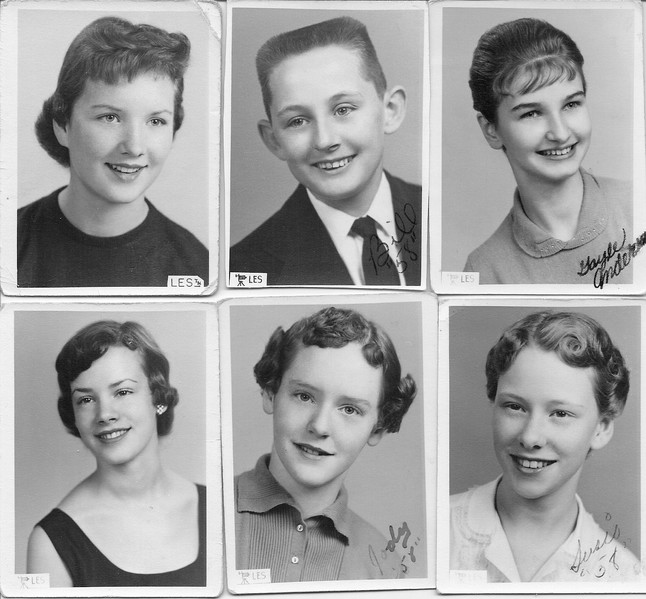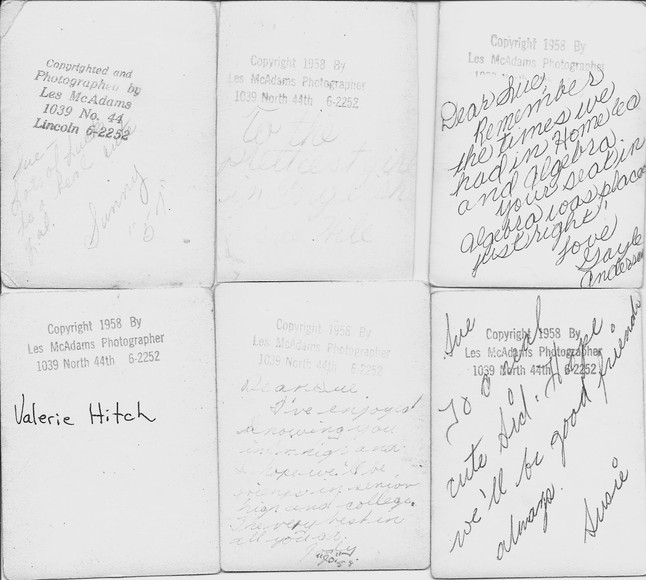 ---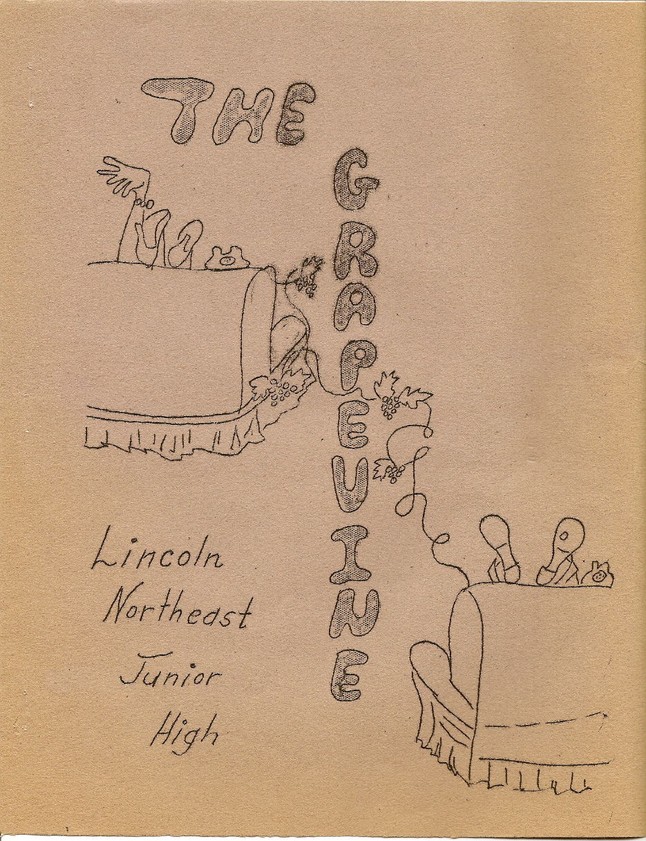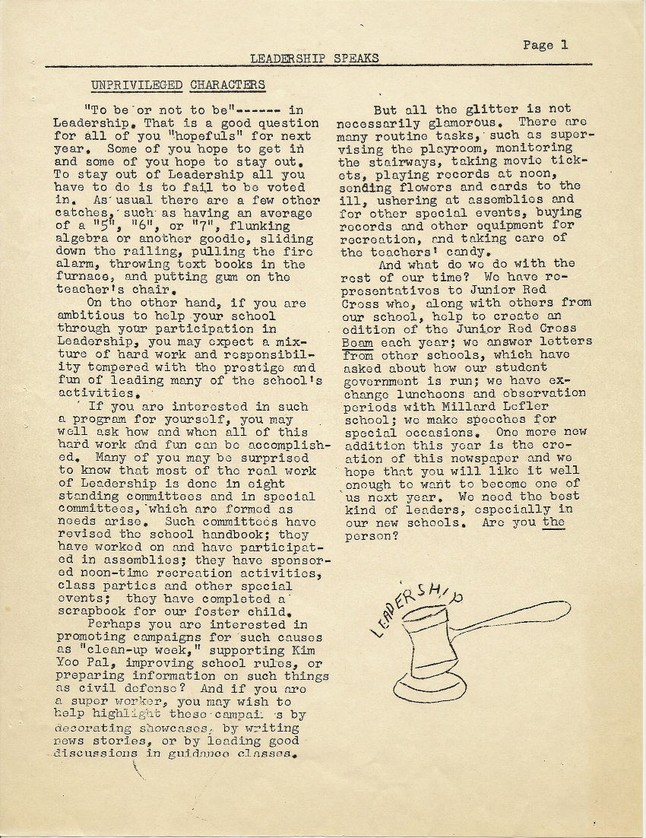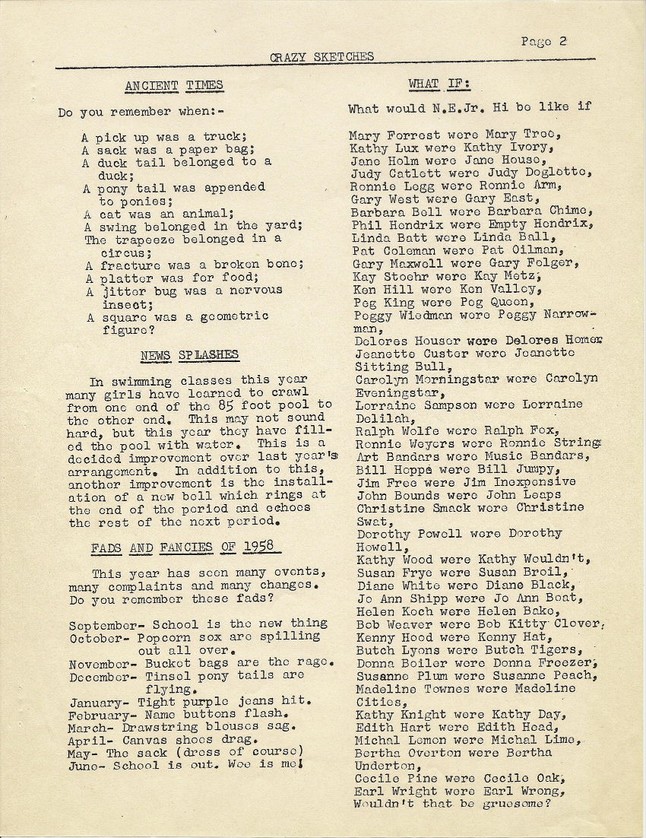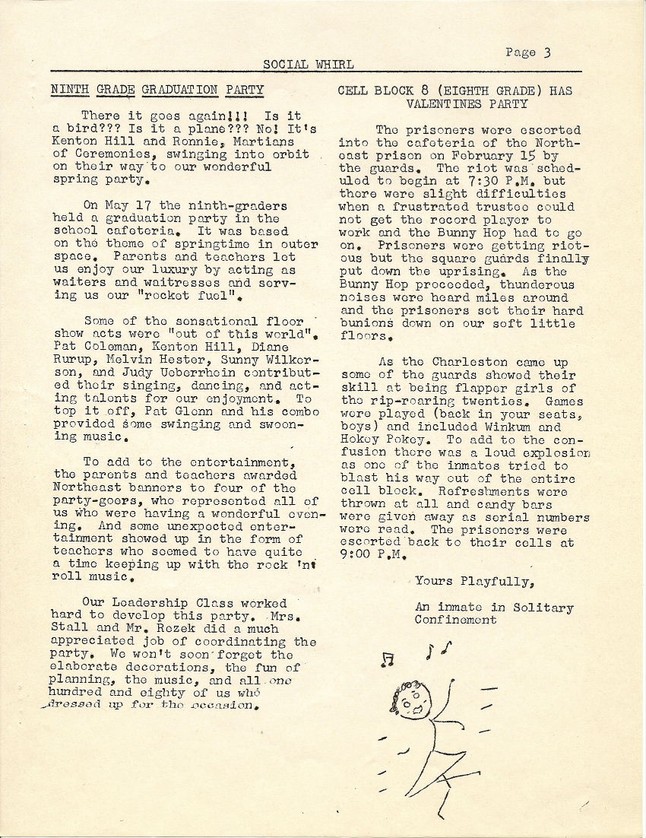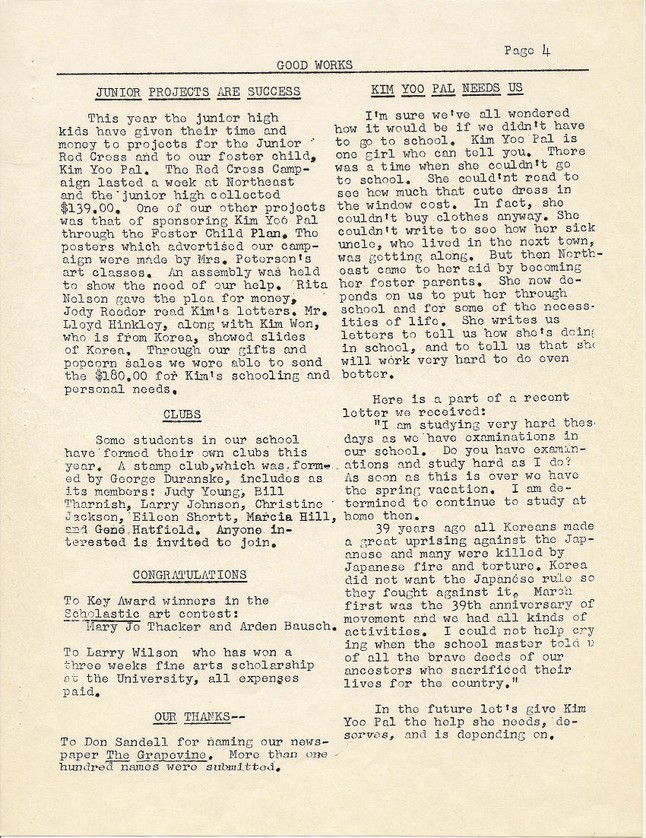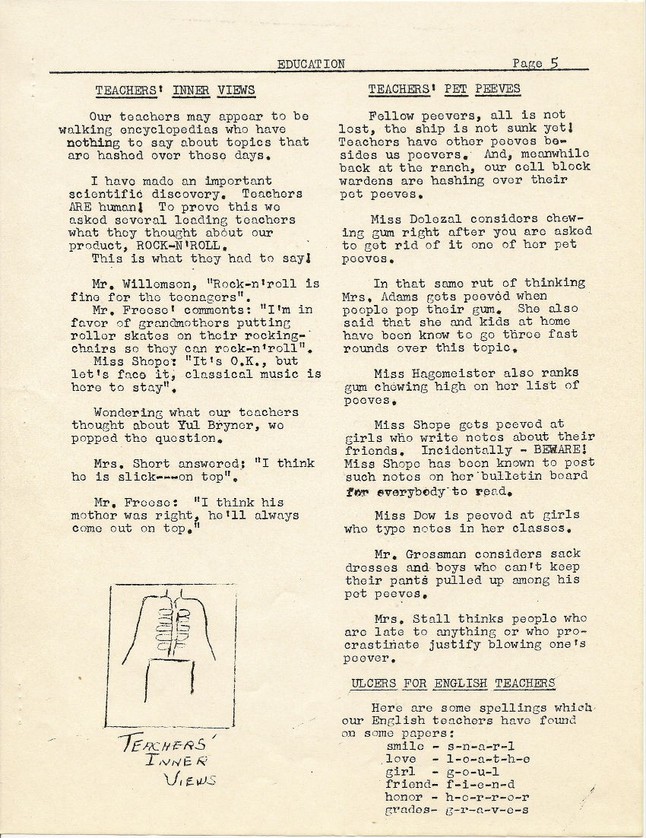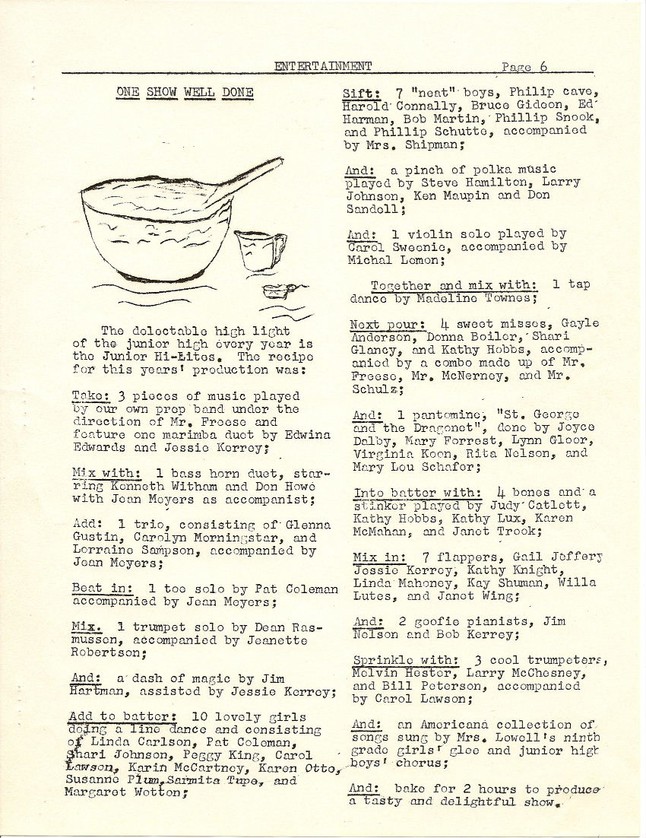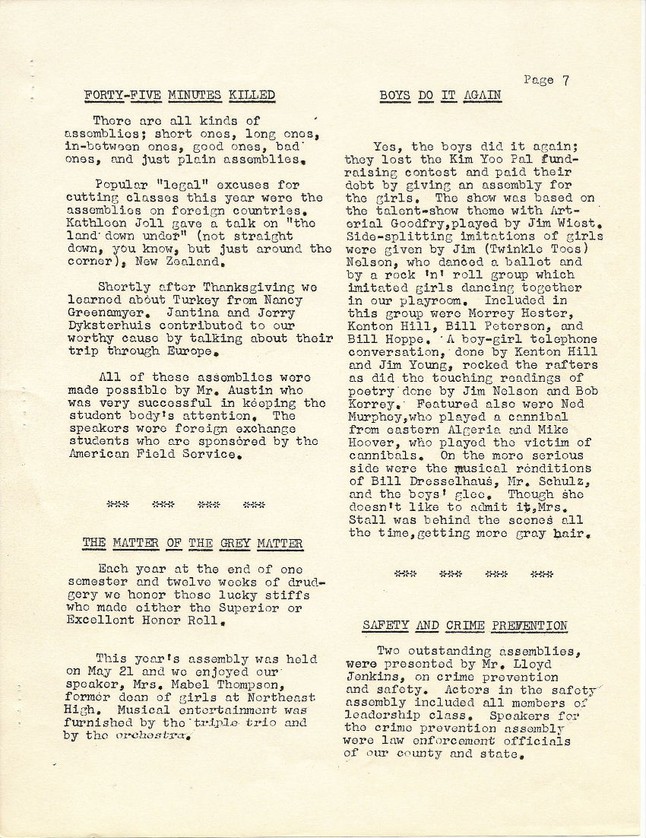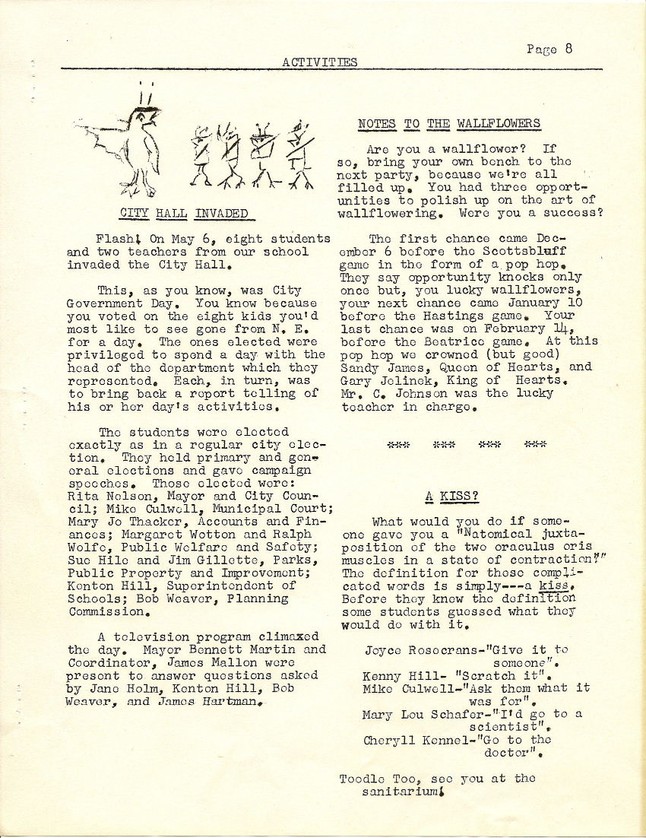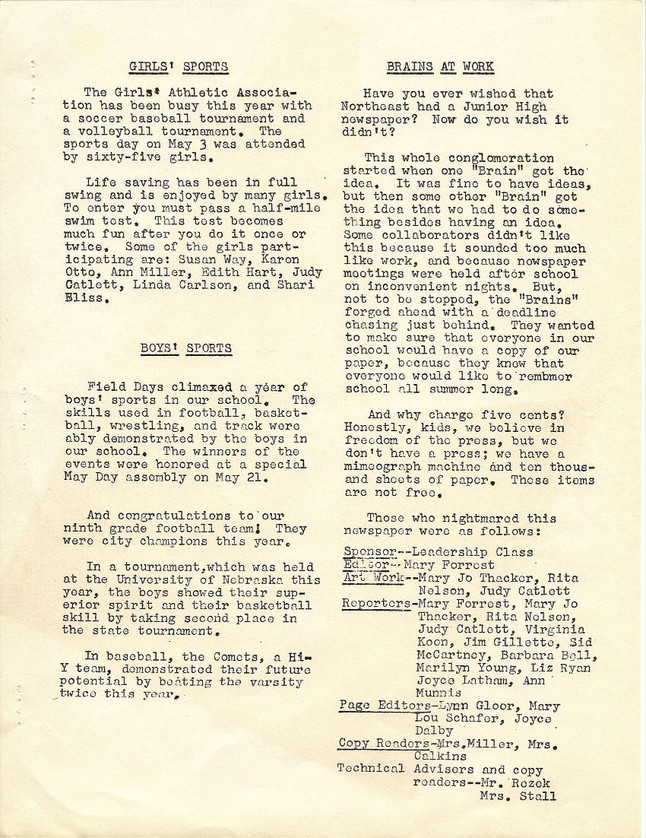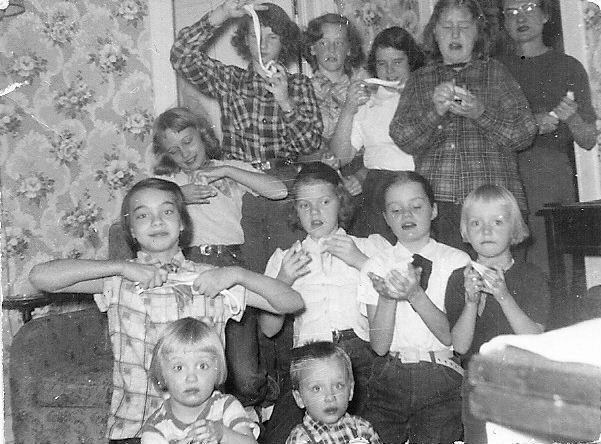 Taffy pull at Maureen West's house, 1544 N 70th. Maureen says that is probably about 1955. That is her mother and siblings in the picture. Maureen just found this site in September of 2013. She says that she is really enjoying it. She has identified herself (and others) in the Bethany grade school pictures also, as no one else has been able to do.
---